Your Reputation Is Important!
79%
of consumers trust online reviews as much as personal recommendations.
80%
of consumers will change their mind about doing business with a company based solely on negative information found online.
85%
of consumers say that they read online reviews for local businesses.
Introducing Review Genie

Effective
A complete online reputation management platform!  Get more 5 star reviews, and keep negative ones from being posted.

Affordable
Perfect for small and medium sized businesses.  Low setup and monthly subscriptions rates.
Increase Revenue
Review Genie not only helps you with your online reputation, but you'll also rank better from a local SEO standpoint.
Multi-Location Support

A complete online reputation management platform!  Get more 5 star reviews, and keep negative ones from being posted.

Review Site Integration
Our software allows visitors to leave reviews on the leading review sites without leaving your Review Genie page .
Clean & Simple to Use
User-friendly design makes it easy for your satisfied customers to leave positive reviews about your business.
Review Genie™ helps local businesses grow by making it easy to capture client reviews, and from keeping negative reviews from being seen.
Your business' success is dependent on your reputation. Your reputation can quickly become tarnished online by one unsatisfied customer, a disgruntled employee, or your competition leaving false and negative reviews about your business. Being proactive about building a good reputation online has become critical to your long-term success.  But reputation management and getting customers to leave reviews is hard…Up until now.
The Review Genie platform helps you proactively gather real reviews from real people. The result?  Increased online rankings and increased sales!
How It Works
We build out a branded Review Genie platform for your company
Your satisfied clients or patients are driven here after doing business with you
Positive Review? Your customer is provided a list of the top online review sites. They pick their favorite, and the review site opens up directly in the Review Genie platform. If they don't want to use the online sites, they can use the Easy Review Tool. Their review will then be approved and posted on your Review Genie site.
Reviews on your Review Genie site, through the use of the Easy-Review form, are formatted to allow search engines to recognize them as customer reviews. They may be picked up and shown on sites such as Google+.
Negative Review? Your customer is directed to the Easy-Review form. This inhibits them from leaving a negative review on one of the online review sites – helping keep your reputation positive. You're immediately notified of the negative review so that you can address the situation and can even reach out to the customer to see if you can win back their business.
Your Review Genie site is all yours. We do NOT have ads or competing company listings on your Review Genie site.
We provide you with custom designed materials to help you ask for a review. In addition, we develop a unique QR Code allowing customers to use your Review Genie site on their smartphone or tablet.
We provide professionally designed banners to be embedded directly into your website directing consumers to your Review Genie page.
Review Genie is Perfect For All Types of Service Oriented Businesses
Medical Professionals
Restaurants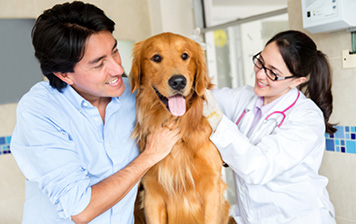 Animal / Pet Services
Personal Care Professionals
Home Service & Repair
Automotive Professionals
Landscaping / Yard Services
Contractors
Specialty Service & Retail
A few of the smart businesses using Review Genie
Call us today at

(888) 673-5567

or click below

Learn how easy and affordable it is to get Review Genie for your business.