Why Review Genie is the best Online Reputation Management option available today
Branding
Your Review Genie site is customized to match your overall web and business branding.  Your logo is added in multiple locations, along with your business contact information.  The animated slider is customized to align with your branding colors. We also include a feed from your Facebook page, and a map to your location.

Control Client Behavior
Review Genie is specifically designed to control client behavior. Clients who have a compliment are driven to a page that allows them to leave reviews on one of the leading review sites.  In the event that someone has a complaint, they are driven to an online form to share their feedback, which is forwarded to you, and not posted online for others to see.

Easy Client Interface
Review Genie allows your customers to select from their favorite of the top Online Review sites listed.  We select and list the best Online Review sites for your industry. Each Review Genie program includes up to six Online Review Sites.

Review Site Integration
We'll link directly to your business listings for the online review sites you choose.  When a customer clicks on one of these links, the review site will open directly inside your Review Genie page*

Integrated Review Form
If your customer doesn't have an account with the listed online review options, they can use the Easy Review Tool, integrated in each Review Genie page. When your customers leave a positive review using the Easy Review Took, we're notified immediately.

Review Coding
Reviews left by your customers using the Easy Review Tool are reviewed immediately by our team. If approved, our software formats the review with special coding that allows search engines to recognize them as customer testimonials. This provides an extra boost to your online presence and rankings.

Mobile Friendly
Review Genie is built on today's most comprehensive responsive platform. This enables your customers to easily leave positive reviews on their desktop, laptop, tablet or smart phone.

Website Integration
We provide a selection of website banners that can be easily integrated into your current website. These great call-to-action buttons help drive your customers to your Review Genie page, where they can share their feedback about your product or service.
Not sure how to add these to your site? We can help.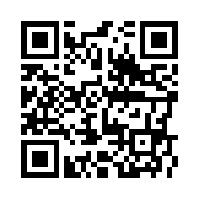 Quick Response Codes
We'll design a QR code that will be linked directly to your Review Genie site, enabling customers with smartphones and tablets to easily access your Review Genie site and leave you a positive review. Our QR Codes come with analytics, letting you know how many times they are being used.

Customized Collateral
Our graphics team will provide you with custom designed collateral, incorporating your unique QR Code, which you can use to entice your satisfied customers to visit your Review Genie site and leave you a positive review.
Because these cards are an important tool in gaining positive reviews, we'll print and ship 250 of your custom design to you as part of your program setup.

Review Genie is Perfect For All Types of Service Oriented Businesses
Medical Professionals
Restaurants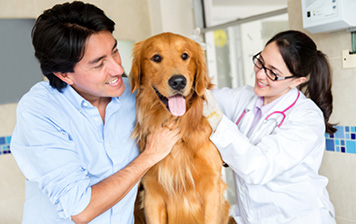 Animal / Pet Services
Personal Care Professionals
Home Service & Repair
Automotive Professionals
Landscaping / Yard Services
Contractors
Specialty Service & Retail
Call us today at

(888) 673-5567

or click below

Learn how easy and affordable it is to get Review Genie for your business.